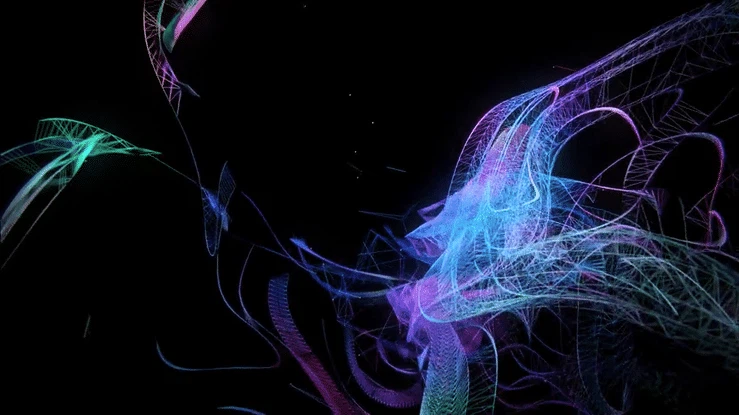 Director of PR & Marketing
Department: Marketing 
Reports to: Managing Director
Works With: Well…everybody
Location: New York 
WHO WE ARE
We are The Mayda Creative Co., a creative studio applying diverse expertise to content production, design and technology. United by design-thinking, we blend strategy, artistry, and production to move our clients in advertising, entertainment and technology forward. We ideate, develop, and create across three areas of focus: Commercials & Branded Content, Activations & Experiences, and Entertainment & IP. 
WHO WE LOOK FOR
Team Players - You're collaborative, positive, proactive, and have a solution-oriented mentality. 
Self Starters - You take ownership and initiative. You are energized working in an entrepreneurial environment that provides a lot of freedom to learn, grow and try new things. 
Curious Souls - You're inspired by innovation, emerging trends and seeking out the new. You ask lots of questions and challenge conventions. 
Champions for Diversity - You come as yourself and respect others. You're inspired to be part of building a culture and community that is inclusive and supportive; always.
WHAT YOU'LL DO
As our Director of PR & Marketing, you'll work closely with the leadership team to develop and drive Mayda's story through integrated communications. You'll lead the strategy and implementation of our brand to maximize presence on various channels. Cultivate and maintain relationships with media and industry professionals, coordinating and organizing press outreach, event attendance, and speaker and awards opportunities. You'll ensure brand consistency in all communication and spearhead the curation and creation of content by working alongside Mayda creative leadership, ensuring our key messaging and narratives are consistent and reaching our target audiences. And you'll oversee our content calendar to ensure we post relevant, thoughtful, and innovative content that helps drive our audience outreach and growth.
In short, you're a….
 Storyteller @ Heart - You love a good story and have an enthusiasm for crafting compelling content around innovative and creative companies, to drive positive impact for our company and clients. 
Trend Anticipator - You are in tune with trends around the industry/world as it pertains to communications and are able to translate that into thoughtful suggestions as it relates to Mayda.
Social Media Mastermind - You're fully versed in the Social Media landscape (tools and best practices) and can utilize various social data toolsets to understand effective content.
Appreciator of Design - You understand the importance of effective design, layout and typography across the platforms you will work in. 
Brand Ambassador. You see everything you do as an opportunity to enhance our brand, reach new audiences, build community, and ensure Mayda is making a positive contribution in the world.
MINIMUM QUALIFICATIONS
8+ years of communications experience
Superior verbal and written communication and editing skills. 
Demonstrated ability to develop and manage brand identity across platforms. 
Project management and decision-making skills
Proficient in Microsoft Suites, Adobe and Google applications and are also interested in learning new software and tools as they become available.
Comfortable managing through influence and juggling multiple projects simultaneously.
Comfortable working in a rapidly growing company environment. 
CULTURE & BENEFITS
You join our team. We join yours. At Mayda, we are committed to supporting you, your well-being, and your development. You'll love working at Mayda because:
We value you. We care about our people. From providing great benefits (including healthcare insurance; 401k contributions, commuter benefits, flexible spending accounts and more) to career planning and continual learning and development opportunities, we're committed to investing in our talent.
We value flexibility. We're much more interested in the work you do than the hours and places you do it in. We offer the flexibility and trust for you to decide where you can be at your best, and provide the connected platforms and physical spaces to be together when needed.
We value family.  It's no joke bringing a new human into this world and providing the continued parental support your family needs. We provide generous parental leave to new parents, and offer five annual paid personal days to everyone, so you have the flexibility to care for yourself and your family.
We value time-out.  We appreciate the value in disconnecting. Whether it's a high-energy white water rafting trip or a relaxed staycation (and everything in between), we encourage everyone at Mayda to switch off and enjoy their well-earned vacation days.
We value community. We recognize the need to spend time giving back. So we provide five annual paid 'for good' days for you to invest in a charity, cause or movement close to your heart. All we ask is everyone shares their experience on their return so collectively we can grow and learn from each other.
We value ideas. We're just getting started and we have bold aspirations. As we grow, we grow together and we're creating an environment that encourages everyone to share ideas which enrich our culture and expand our benefits.
WE ARE AN EQUAL OPPORTUNITIES EMPLOYER
At Mayda, we celebrate what makes us different and are committed to building a diverse team that represents a variety of backgrounds, perspectives, and skills. We take pride in providing equal employment opportunities to everyone regardless of their race, ethnicity, religion or beliefs, marital status, pregnancy, gender, gender identity, sexual orientation, age, veteran status or disability.